There are  three daytime clubs for duplicate bridge in Cedar Rapids and Marion that are sanctioned by the ACBL (American Contract Bridge League). All players are welcome. Light snacks are provided. A small entry fee is charged. A session lasts about 3 1/2 hours.   All three clubs are owned and operated by Greg Slager.  Contact the club by email at Greg Slager.
For novices or for those preferring a relaxed style of play, Friendly Hands on Mondays is a great way to start, as the games are limited to under 500 ACBL masterpoints, and the emphasis is very social.  Director calls are rare.  This is the only such "flighted" ACBL club in the Cedar Rapids metro area.
For a potentially greater challenge, move on to Happy Bridge, also on Mondays, or to Marion Bridge on Thursdays. Players range across all levels of experience in these games.  Newcomers, regardless of experience, are always welcome to these friendly, but challenging, games.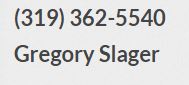 The daytime games do not guarantee a partner, but Greg sometimes can suggest a partner if you contact him in advance of the game you want to play.

Club Name
Day & Time
Address
Friendly Hands
Monday
11:30 AM
NOELRIDGE CHRISTIAN CHURCH
7111 C AVENUE NE
CEDAR RAPIDS
Happy Bridge
Monday
12:00 PM
NOELRIDGE CHRISTIAN CHURCH
7111 C AVENUE NE
CEDAR RAPIDS
Marion Club
Thursday
12:00 PM
LIVING WATER UNITED
METHODIST CHURCH
1155 GRAND AVENUE
MARION IA